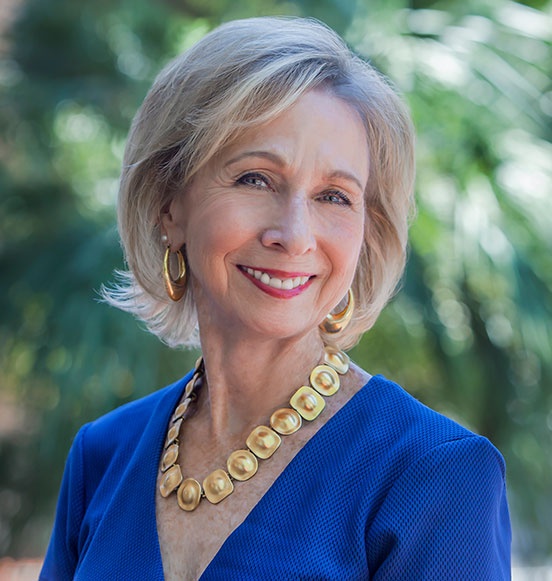 Marlena specializes in addressing the individual uniqueness of every home and knows how to take a home from "Oh" to "WOW"!
Sign Up TODAY to Get Your FREE Checklist: 5 Easy Steps for a Dramatic Room Makeover! 
Amazing-Staging by Marlena
Photo Gallery
The following photos and videos represent a sampling of some of our recent staging projects. You will see examples of:
Fix and Flips—These homes were purchased by local real estate investors and renovated to increase the value of the homes.

Redesign—These homes were already totally furnished with the owner's furniture, artwork and accessories and reworked to bring out the best qualities and get their dream home designs.

Condos—Condos can easily be staged to make them feel warm, comfortable and inviting.

Apartments—Many real estate investors are looking for investments for niche markets such as short term stays for professionals.

Airbnb—Many people are interested in opening up their homes or a portion of their homes to tourists and travelers.

Office Space—See the transformation of a room used for "whatever" to a beautiful, functional space for the entire family.

Specialty Projects—highlights show vignettes and specific requests for special occasions  
Fair Oaks, CA, Buena Vista
This "fix and flip" property was especially fun due to the fact that fellow Real Estate Investors worked in partnership to bring this property to fruition.  I also worked in tandem with another Home Stager, Dave Brattmiller, from Upstage, to stage the home. We shared our skills, talent, knowledge and resources to stage this property in record time.  It's fun working in partnership with someone else who works hard, pays attention to details and has similar ideas for color, texture and design.
Fair Oaks, CA, Eucalyptus
This property in Fair Oaks, California had a welcoming back yard with a deck and several shade trees. The living room faced the street and had large windows which provided a nice amount of natural lighting.  The fireplace insert was renovated to make for a warm and cozy living room experience. The furniture I chose for this location had a Tuscany feeling to it that included a little bit of causal chic.
Folsom, CA, Hillswood,
The first time I saw this home in Folsom, California was on a "Real Deal Tour" right after it was purchased by members of a Real Estate Investment group.  I watched the progress throughout the months.  Little did I know that I would be the person who would ultimately stage this property!
It was great to meet the homeowners and the family that purchased the home. The parents were stoked to be moving into a big, beautiful home and the kids were ecstatic to have a huge backyard with a big, beautiful pool. It's a great feeling as a Home Stager to be part of someone's happiness!
Gold River, CA, Empire Mine
This staging job was actually what is called a "Redesign."  A "redesign" is when a Stager uses the client's existing furniture and accessories.  In this case, the client had a home full of beautiful furniture, accessories and artwork.
After the initial walk-through consultation, I gave the client a "punch list" of things to do to get ready for the Open House. We had a tight timeline and the client went right to work removing a number of books, magazines and personal artifacts which made the space more open and user-friendly.
It was awesome working in this space that already had an enormous amount of natural light and beauty, and an amazing outdoor pool with waterfall. It was easy to find new ways to accentuate this home's natural beauty!
Mather, CA, Grafton
This was a fun project to do!  The client started off with just a table and four chairs and wanted to have a warm, inviting dining room setting for their friends and family to enjoy.  It was easy for me to see that the client already had several things that we could use to make things happen.  It was just a matter of rearranging items such as the circular rug that was in another room and place that under the dining room table for starters.  This totally warmed up the space.  From there it was a matter of bringing things together to make a warm, and inviting look that was simple and elegant at the same time.
Rancho Cordova, CA, Forestlake
When I started this staging project the place was torn up and the dumpster was almost full! (See Before pic.) Who would have guessed that this property would undergo such a transformation! (See After pic.) Nothing like new stainless-steel kitchen appliances and beautiful grey-tone vinyl flooring to make a place have a contemporary look and feel. It was fun using gold and turquoise pillows against a grey futon sofa to add to give it that "pop" that made the WOW!
Sacramento, CA, Quay
Staging this condo was near and dear to my heart.  My husband and I owned this property, lived in it for 10 years, and then had it as a rental property.  When we decided to sell it, we did our own version of "fix and flip." We had the interior painted, new carpet installed, new bathroom counter tops and the tub in the Master bath re-glazed. We knew the new owners would love this condo!
Sacramento, CA, 1st Ave, Apt 5
This apartment is located in downtown Sacramento close to a several hospitals. It's a perfect living space for visiting nurses and other travelling professionals who are in this city on special assignment. Most travelling professionals stay for 3-6 months.
Special attention was made to make the apartment a place to "leave your worries at the door." Really comfortable living room furniture along with coordinated accessories, artwork and several niceties made this a "home away from home."
Stockton, CA, North California St.
This was a great property to stage. It was a Fix and Flip that was very nicely done had some interesting challenges.  For instance, the original house was a single-story house built in the 40's.  The attic was renovated to include a second story for added living space except one of the rooms was not the standard height. To work with this challenge, we staged that room to be a kids' bedroom. It turned out great!