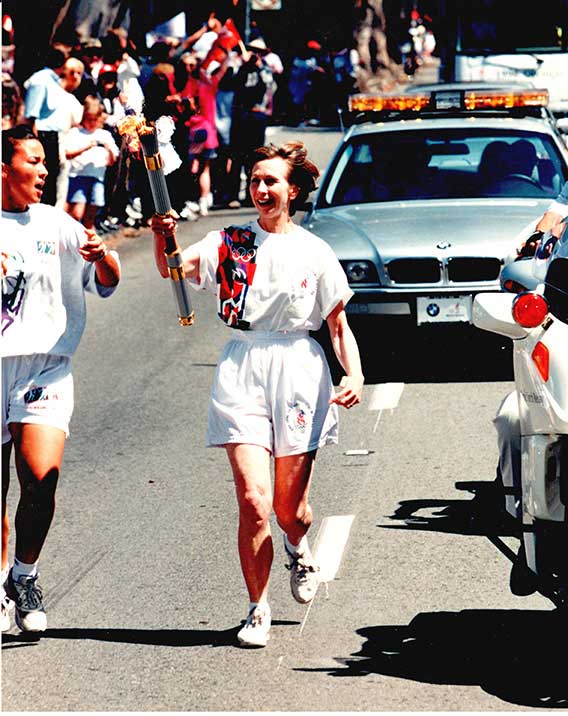 Dr. Marlena Uhrik, named a Community Hero, was selected to run with the Olympic Torch in 1996.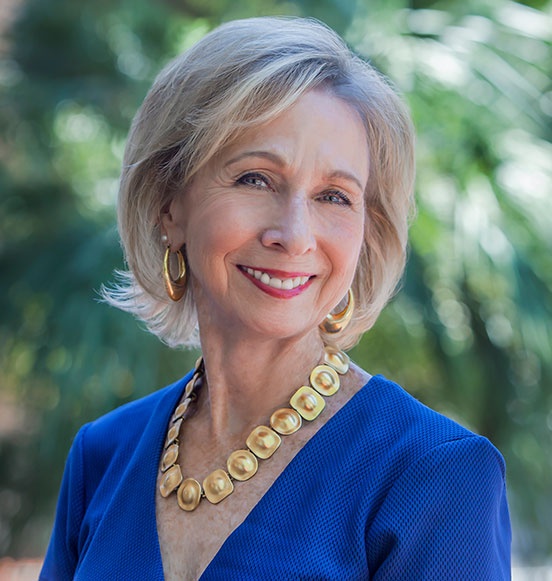 Marlena specializes in addressing the individual uniqueness of every home and knows how to take a home from "Oh" to "WOW"!
FREE GIFTS!!! Here are some free resources for you.
CHOOSE THE ONE YOU WANT!!!
COME BACK FOR MORE!!!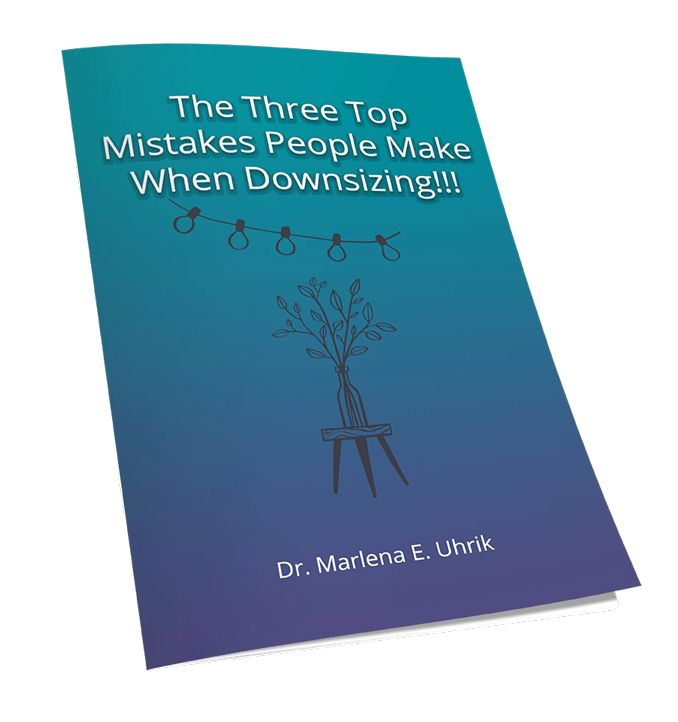 The Three Top Mistakes People Make When Downsizing
Downsizing and living with less stuff can be a scary thought, particularly for those of us that grew up with "more is better." 
Let's face it—we love our stuff and many people are surrounded by overwhelm.  Is it any wonder we feel overwhelmed just thinking about downsizing?!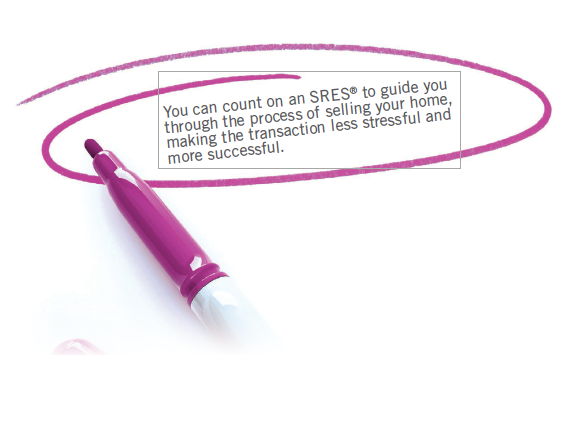 Why Turn to a Seniors Real Estate Specialist
You're thinking about selling your home. Maybe you're retiring and looking for affordable retirement communities, downsizing or a major life event has made you consider a move. A Seniors Real Estate Specialist® (SRES®) has unique training and experience in helping home buyers and sellers in your situation. Perfect for you if you're a senior living real estate.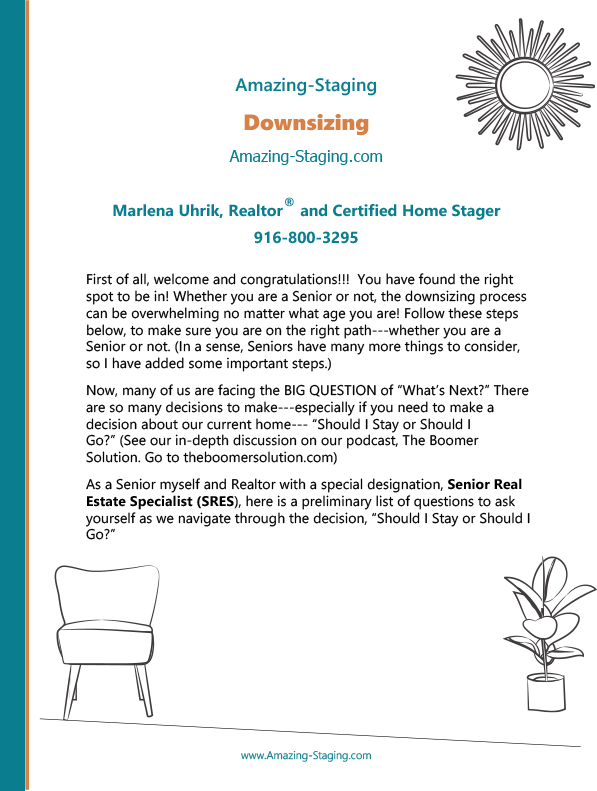 How To Prep For Downsizing
Whether you are a Senior or not, the downsizing process can be overwhelming no matter what age you are!
Download my free PDF to make sure you're on the right path.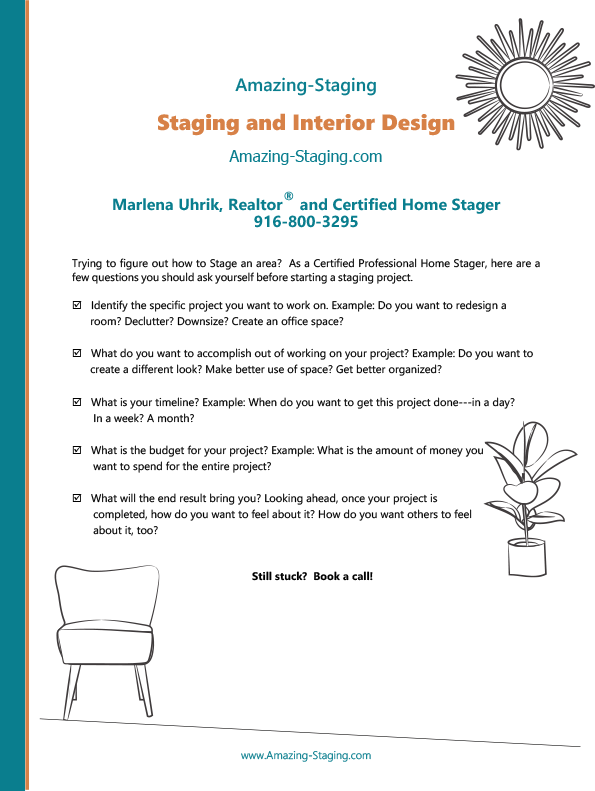 How To Prep For Staging
Trying to figure out how to Stage an area? As a Certified Professional Home Stager, here are a few questions you should ask yourself before starting a staging project.
Download my free PDF to make sure you're asking the right questions.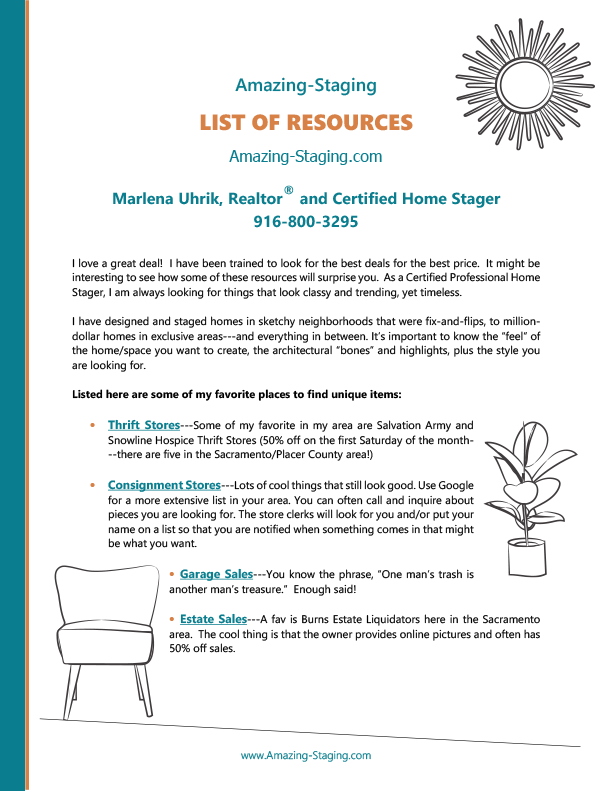 Resources for DIY
I love a great deal! I have been trained to look for the best deals for the best price. It might be interesting to see how some of these resources will surprise you.
Download my PDF to find the best places to find unique items